Main content starts here, tab to start navigating
Good To Go
Good to Go by JBF is an incubator for new, fast-casual concepts from established operators who embody the James Beard Foundation's mission and values.
Our first concept, HoneyBunny Chicken and Biscuits, has officially launched! Check out the menu below.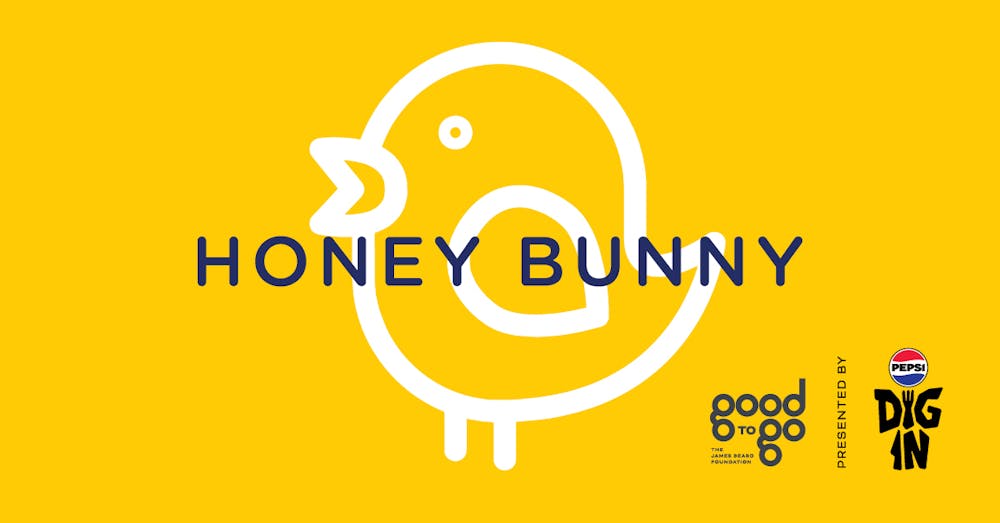 Residency
The mission of Good To Go is to incubate new, fast casual concepts from experienced operators in a risk-mitigated environment, allowing JBF to operate a successful kiosk while offering the chef valuable data, metrics, and financial support that will promote the future growth of the concept.
HoneyBunny Chicken and Biscuits from chef Jared Howard—the creative mind behind the highly popular HoneyBunny's Kitchen pop-up—has been chosen as the first incubator concept!
Presented in partnership with PEPSI® Dig In—an initiative designed to drive access, business growth, and awareness to Black-owned restaurants and chefs—chef Howard's menu will showcase dishes inspired by the cuisine, culture, and nostalgia of the Chesapeake Bay, as well as the flavors of Appalachia and the American South. HoneyBunny diners can expect mouthwatering fried chicken with pillowy garlic biscuits, fresh seafood, shared sides, and delicious desserts like banana pudding.