November 30, 7:00 P.M. Wine Dinner: Lupi & Iris x L'Aventure Winery Presented by BentoBox
November 30, 2023 07:00 PM
Featuring James Beard Award-Winning Chef Adam Siegel and Wines from Paso Robles's L'Aventure
25 11th Ave, New York, NY 10011, USA
James Beard Award-winning chef Adam Siegel of the celebrated Lupi & Iris will share coastal Mediterranean flavors centered on French and Italian Riviera-inspired dishes from his restaurant, a James Beard 2023 Best New Restaurant nominee. Known for his restaurant's collaborative wine dinners, Chef Siegel has recruited Chloé Asseo-Fabre, General Manager of L'Aventure Winery, and daughter of founders Stephan and Beatrice Asseo, to spotlight their complex and balanced wines from their family-run winery in Paso Robles, which is currently celebrating 25 years in business.
Dining Table $185 | Inside Chef Counter $200 | Outside Chef Counter $160
MENU
Hors d'oeuvres
Hand-Dipped Ricotta with Winter Squash and Marcona Almond–Sherry Vinegar on Ciabatta
Steak Tartare with Capers, Red Onion, and Black Urbani Truffle on Brioche
Dinner
Truite de Rivière>Roasted Rainbow Trout with Bacon, Savoy Cabbage, and Lobster Cream
L'Aventure Estate Cuvée Blanc Blend 2022
Corzetti> Handmade Pasta Coins with Walnut Sauce, Parmigiano, and White Urbani Truffle
L'Aventure Optimus Red Blend 2021
Blanquette de Veau> Tender Veal Braised with Leeks, Carrots, Crème Fraîche, and Black Urbani Truffle
L'Aventure Côte a Côte Red Blend 2020
Magret de Canard> Roasted Magret Duck Breast with Parsnip, Roasted Pear, and Red Wine Gastrique
L'Aventure Estate Cuvée Red Blend 2018
Torta all'Olio d'Oliva> Olive Oil Cake with Rosemary Honey and Mascarpone
Wines generously donated by L'Aventure Winery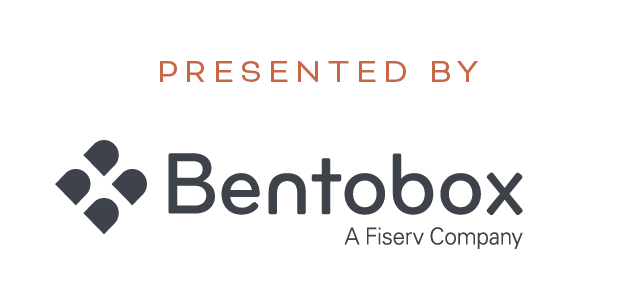 About Chef Adam Siegel:
Chef and Owner, Adam Siegel attended The Culinary School at Kendall College in Chicago and has been cooking professionally for over 30 years. He has worked in celebrated restaurants throughout the United States and Italy and is adept at Mediterranean cuisine. His passion is in creating simple, beautiful, and delicious dishes that delight diners.
Chef Siegel moved to Milwaukee in 2000 to take the role of Executive Chef at Lake Park Bistro where in 2008 he won the prestigious James Beard Award for Best Chef Midwest. Soon after, Adam took on the responsibility of overseeing the culinary staff and menus for The Bartolotta Restaurants as their Corporate Executive Chef. In 2021, Adam partnered with Real Estate developer and architect Michael DeMichele, to create Lupi & Iris. Both Adam and Michael are passionate about providing an extraordinary fine dining experience to Milwaukee diners.
About Chloé Asseo-Fabre:
Wine has always been part of Chloe's life. Like her father loves to say, "Chloe was born in the barrels". Rest assured this is just an expression, however, it perfectly summarizes her upbringing. Originally from France, the Asseo family owned multiple properties in Bordeaux. After making wine for 17 years in Bordeaux, Stephan got tired of the French regulations and decided to start a new adventure in the New World where he would gain more freedom with viticulture and vinification. In 1998, Stephan, Beatrice and their three children moved to Paso Robles and started L'Aventure Winery.
In 2014, Chloe officially joined the family business as the sales and marketing manager for L'Aventure. As she has taken on more responsibilities from her parents, her role has evolved into General Manager, and she now oversees the operation of the winery. Wanting to understand all aspects of the family business, she has worked harvest at the winery and is involved in the vinification process by being part of the blending decision with her father. Her focus on quality continues as we evolve with innovative ideas while still respecting our roots.
Tickets to events held at Platform at Pier 57 by the James Beard Foundation cover the cost of food, education and a unique dining experience. Meals are prepared by culinary masters from all regions of the United States and around the world. Unless otherwise stated, alcoholic beverages are provided on a complimentary basis and are not included in the ticket price.
James Beard Foundation events permit guests age 21 years and older to attend events where alcoholic beverages are served.
Event Policy
Reservation Policy:
All reservations are non-refundable and must be made in advance. Should the event be cancelled due to any unforeseen circumstances, including COVID-19, JBF will offer a range of options, including ticket exchanges, the option to donate tickets, or a full refund. For more information, contact
platformbyjbf@jamesbeard.org
.
Alcohol Disclaimer:
James Beard Foundation events permit guests age 21 years and older to attend events where alcoholic beverages are served.
Dietary/Food Restrictions Policy:
Events at Platform by JBF are special one-night-only menus and we do not offer a la carte menus. If you have serious food allergies, we will work with the visiting chef team to do our best to accommodate but cannot guarantee that alternate options will be available for every course.
Purchase Now