December 15, 6:00 P.M. Class: Beyond the Espresso Martini Presented by Lavazza
December 15, 2023 06:00 PM
Learn to Shake Up Three Coffee-Forward Cocktails with Mixologist Pamela Wiznitzer.
25 11th Ave, New York, NY 10011, USA
According to CNN, 2022 was the year of the espresso martini. Well, nearly two years later the elixir is still omnipresent on bar menus from coast to coast —and for good reason. Despite its seemingly simple components, there are skills one needs to know to master this fashionable beverage. But espresso-tails shouldn't stop with the martini, as one thing we've all learned—coffee notes balance beautifully with spirits. In this class, led by beverage consultant, cocktail creator, and one of America's top female mixologists (Forbes) Pamela Wiznitzer, guests will go beyond the espresso martini to learn three coffee-forward cocktails. In addition to the one that started it all, guests will learn how to make a perfectly balanced coffee-infused negroni and a decadent boozy affogato.  
General Admission: $65
MENU
Classic Espresso Martini
Seasonal Espresso Martini
Coffee Infused Negroni
Affogato> Banana Liquer, Coffee, Espresso, Cognac, Pedro Ximenez, Vanilla Ice Cream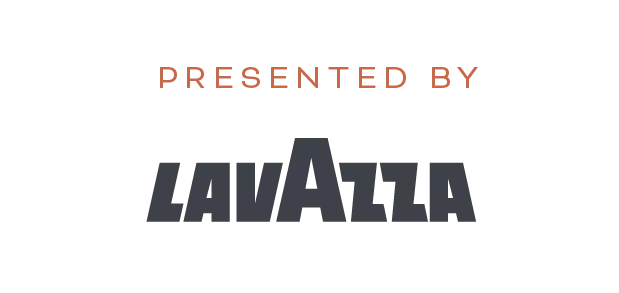 About Pamela Wiznitzer: 
Pamela Wiznitzer has a true passion and zest for the industry that is seen and tasted in every drink she serves and also transcends the bar. Since 2006, Pamela has been working throughout NYC at many notable venues and currently oversees the beverage programs for the iconic Big Apple Circus and The Lookup - a rooftop bar in midtown. She was nominated as one of the top 10 bartenders for the 2014, 2015 and 2016 "American Bartender of the Year" award at Tales of the cocktail and was named the "2014 Bartender of the Year" by the Village Voice. Additionally, she was named as one of Food & Wine magazine's top 10 Rising Star Mixologists, an inductees to the "Dames Hall of Fame" in 2015 and one of Wine Enthusiast magazine's "40 Under 40" in 2015.

Pamela has been featured in multiple publications including the New York Times, Travel & Leisure, Bar Business Magazine, Zagat, Bloomberg and Esquire, to name a few as well as reoccurring media appearances on the the Food Network, NBC, and BetterTV. And be sure to catch her frequently as the bartender in residence on Build Series's "MonetXChange Rate" program.
 About Lavazza:

The history of Lavazza is that of a business that, for over 125 years, has pursued a company vision based on a passion for work, for the product, and the land on which it operates. These values have been ingrained in Lavazza's DNA since its foundation in 1895 and upheld by four generations of entrepreneurs since then. Each family member who has worked in the company has helped it to grow while staying true to the qualities of passion and innovation inherited from Luigi Lavazza, transforming it into the company it is today. In the words of Emilio Lavazza, "It's about doing business with your heart." It is this spirit that has allowed us to expand the company over the years: our way of doing business is an example of sustainability in the fullest sense of the word. It is a quality built up and shared with all the people we have met, starting with our employees and the places in which we work. These are the qualities that, every day, underpin the value of the company, allowing us to be recognized worldwide, not just for the production of premium coffee, but also for our approach to work and our social commitment.


Tickets to events held at Platform at Pier 57 by the James Beard Foundation cover the cost of food, education and a unique dining experience. Meals are prepared by culinary masters from all regions of the United States and around the world. Unless otherwise stated, alcoholic beverages are provided on a complimentary basis and are not included in the ticket price.
James Beard Foundation events permit guests age 21 years and older to attend events where alcoholic beverages are served.
Event Policy
Reservation Policy:
All reservations are non-refundable and must be made in advance. Should the event be cancelled due to any unforeseen circumstances, including COVID-19, JBF will offer a range of options, including ticket exchanges, the option to donate tickets, or a full refund. For more information, contact
platformbyjbf@jamesbeard.org
.
Alcohol Disclaimer:
James Beard Foundation events permit guests age 21 years and older to attend events where alcoholic beverages are served.
Dietary/Food Restrictions Policy:
Events at Platform by JBF are special one-night-only menus and we do not offer a la carte menus. If you have serious food allergies, we will work with the visiting chef team to do our best to accommodate but cannot guarantee that alternate options will be available for every course.
Purchase Now